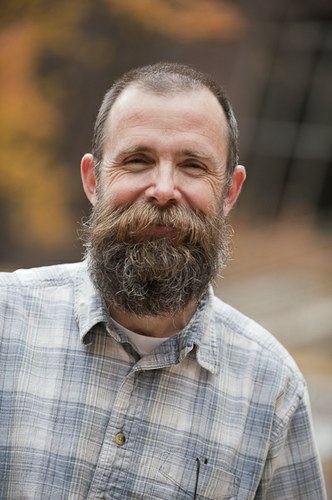 Art
Gover
Research Support Associate
456 Agricultural Sciences and Industries Building
University Park
,
PA
16802
Education
1985, B.S., Plant Science, Penn State University
2003, M.S., Agronomy, Penn State University
Current
Since 2009, I have conducted the activities of the Wildland Weed Management program, part of Penn State's Weed Ecology group.  We collaborate with the Resources Management Section of the Bureau of State Parks within the Pennsylvania Department of Conservation and Natural Resources (DCNR).  Our primary mission is to assist the state parks system in developing their planning process to manage invasive plant species, and implementing that plan at the park level by assisting with prioritization, prescription, and operations.  I provide operational and classroom training, develop training and outreach materials, conduct field research to refine our control methodology for problem species, and consult with the parks on ongoing issues related to invasive species control and habitat management.  
We also collaborate with DCNR-Bureau of Forestry, PA Game Commission, PA Sea Grant, Cooperative Extension, National Park Service, regional and local conservancies and land trusts, land management practitioners, and landowners on issues related to invasive species management and habitat restoration and management.
This project has also received funding from the National Fish and Wildlife Foundation, Ducks Unlimited, and from industrial grants.
Previous
I have worked at Penn State since 1985 in various positions related to vegetation management.
1998-2009: Penn State Vegetation Management Project, aka the Roadside Project, directed by Larry Kuhns (until 2007) and Jim Sellmer (2007-present). Funded by PennDOT (1985-present), as well as DCNR-State Parks (2007-09), providing vegetation management research and training for PennDOT's roadside vegetation managers and maintenance staff, and collaborating with the vegetation management industry, Cooperative Extension, other state agencies, conservancies and land trusts, and private landowners.
1994-1998: Supervisor, Penn State Landcape Management Research Center.  Penn State's 'other' turfgrass research center, the LMRC hosted research on ornamental and utility vegetation ranging from irrigated fairway-height turf to native grass and forb meadows.  This facility housed research conducted by the Departments of Agronomy, Plant Pathology, Entomology, Horticulture, and Agricultural Engineering.
1988-1994: Penn State Roadside Vegetation Management Research Project.  My first stint with the Roadside Project, directed by the now-Emeritus Professors Tom Watschke, Larry Kuhns, and Nate Hartwig.
1985-1988: Agronomic Weed Management, Department of Agronomy.  I assisted researchers in the areas of weed management in row and forage crops.