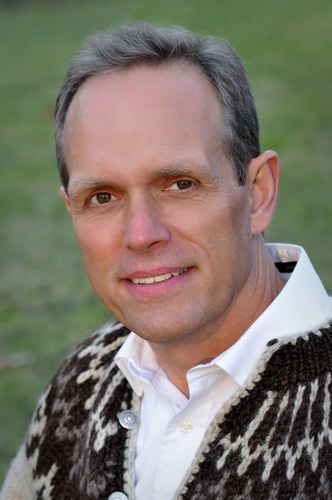 David

Mortensen

,

Ph.D.
Professor of Weed and Applied Plant Ecology
422 Agricultural Sciences and Industries Building
University Park
,
PA
16802
Education
Ph.D., Crop Science, North Carolina State University, 1987
M.S., Botany, Duke University, 1983
Undergrad. Degree, Botany, Drew University, 1978
Responsibilities and Interests
Broadly, I apply my background in applied plant ecology and ecologically-based pest management to improve the sustainability of land resource management. My work explores the interplay between the ecology of agricultural fields, field edges and forest fragments. My work takes a landscape approach to assessing this interplay. An example of such work assesses approaches to integrating weed management with the goal of reducing reliance on herbicide use. A summary of this work was recently published in an important paper that appeared in the journal BioScience (see below).  I have a long-standing interest in making weedy plant management more sustainable through understanding how management tactics interact. Finally, I work on methods of enhancing weedy plant invasion resistance in northeastern forests. I balance my research interests with teaching such courses as: Principles of Weed Management, Flora of the Central Appalachian Region, and Ecology of Agricultural Systems. Finally, my interest in local food systems drew me to our University Community Garden where I am a gardener and faculty advisor. 
Appointment
70% Research
30% Teaching
Links
Selected Recent Publications
Mortensen, DA, JF Egan, BD Maxwell, MR Ryan, and RG Smith. 2012. Navigating a Critical Juncture for Sustainable Weed Management. BioScience, 62: 75-84.
Egan, JF and DA Mortensen. 2012. A comparison of land sharing and land sparing strategies for conserving plant species richness in agricultural landscapes. Ecological Applications, 22: 459-471.
Egan, JF and DA Mortensen. 2012. Quantifying vapor drift of dicamba herbicides applied to soybean. Environmental Toxicology and Chemistry, 31: 1023-1031.
Egan, JF, BD Maxwell, DA Mortensen, MR Ryan, and RG Smith. 2011. Stewardship for herbicide-resistance crop technology. PNAS, 108(11) E38.
Smith, R.G., A.G. Hulting, M.E. Barbercheck, and D.A. Mortensen. 2011. Yield and net returns during the transition to organic feed grain production. Agronomy Journal, 103:51-59.
Ward, MJ, MR Ryan, WS Curran, DA Mortensen, and ME Barbercheck. 2011. Cover crops and disturbance influence activity-density of Amara aenea and Harpalus pensylvanicus (Coleopetera: Carabidae). Weed Science 59:76-81.
Mirsky, SB, WS Curran, DM Mortensen, DL Shumway, and MR Ryan. 2011. Timing of cover crop management on weed suppression in reduced-till soybean. Weed Science. 59: 380-389.
Nord, EA, WS Curran, DA Mortensen, SB Mirsky, and BP Jones. 2011. Integrating multiple tactics for managing weeds in high residue no-till soybean. Agronomy Journal, 103: 1542-1551.
Smith, RG, ME Barbercheck, DA Mortensen, J Hyde, and AG Hulting. 2011. Yield and net returns during the transitioin to organic feed grain production. Agronomy Journal, 103: 51-59.
Smith, RG, T Gareau, DA Mortensen, W Curran, M Barbercheck. 2011. Assessing and Visualizing Agricultural Management Practices: A Multivariable Hands-On Approach for Education and Extension. Weed Technology, 25: 680-687.
Ryan, MR, SB Mirsky, DA Mortensen, and WS Curran. 2011. Potential synergistic effects of cereal rye biomass and soybean planting density on weed suppression. Weed Science, 59:238-246.
Ryan, MR, WS Curran, AM Grantham, LK Hunsberger, SB Mirsky, DA Mortensen, EA Nord, and DO Wilson. 2011. Effects of seeding rate and poultry litter on weed suppression from a rolled cereal rye cover crop. Weed Science, 59: 438-444.
Rauschert, E.S.J., D. A. Mortensen, O.N. Bjornstad, A. Nord and N. Peskin. 2010. Slow spread of the aggressive invader, Microstegium vimineum (Japanese stiltgrass). Biological Invasions. 12:563-579.
Ryan, M.R., D.A. Mortensen, L. Bastiaans, J.R. Teasdale, S.B. Mirsky, W.S. Curran, R. Seidel, D.O. Wilson, and P.R. Hepperly. 2010. Elucidating the apparent maize tolerance to weed competition in long-term organically managed systems. Weed Research 50:25-36.
Smith, R.G., D.A. Mortensen, and M.R. Ryan. 2010. A new hypothesis for the functional role of diversity in mediating resource pools and weed-crop competition in agroecosystems. Weed Research 50:37-48.
Nord, A.N., D.A. Mortensen, and E.S.J. Rauschert. 2010. Environmental factors influence early population growth of Japanese stiltgrass (Microstegium vimineum). Invasive Plant Science and Management, 3:17-25.
Gareau, TLP, Smith, RG, Barbercheck, ME and Mortensen, DA. 2010. Spider plots: a tool for participatory extension learning. Journal of Extension, 6:33-40.
Mirsky, S.B., E. Gallandt, D.A. Mortensen, W.S. Curran and D.L. Shumway. 2010. Reducing the germinable weed seedbank with soil disturbance and cover crops. Weed Research, 50:341-352.
Ryan, MR, RG Smith, SB Mirsky, DA Mortensen, and R Seidel. 2010. Management filters and species traits: Weed community assembly in long-term organic and conventional systems. Weed Science 58:265-277.
Mortensen, D.A., Rauschert, E.S.J., and A. Nord. 2009. The role of roads in plant invasions. Invasive Plant Science and Management, 2: 191-199. 
Dauer, J., E. Luschei, and D.A. Mortensen. September, 2009. Effects of Glyphosate-Resistant Crop Adoption on the Connectivity of a Landscape: An Herbicide-Resistant Weed Perspective. Landscape Ecology, 24: 735-747.
Dauer, J., D.A. Mortensen, M. VanGessel, E. Shields. January, 2009. Conyza canadensis seed ascent in the lower atmosphere. Agricultural and Forest Meteorology, 149:526–534.
Scott A. Isard, David A. Mortensen, Shelby J. Fleischer and Erick D. De Wolf. 2008. Application of Aerobiology to IPM, pp. 90–106. In Integrated Pest Management Systems. Cambridge Press.
Dauer, J., D.A. Mortensen, and M. VanGessel. 2007. Spatial and temporal dynamics governing long distance dispersal of Conyza canadensis. J. Applied Ecology, 44:105–114.
Dauer, J., D.A. Mortensen, and R. Humston. 2006. Controlled experiments to predict horseweed (Conyza canadensis) dispersal distances. Weed Science 54:484–489.
Burton, M.G., D.A. Mortensen, D.B. Marx, and J.L. Lindquist. 2004. Factors affecting the realized niche of common sunflower (Helianthus annuus) in ridge-tillage corn. Weed Science 52:779–787.
Humston, R., D.A. Mortensen, and O.N. Bjørnstad. 2005. Anthropogenic forcing on the spatial dynamics of an agricultural weed: the case of the common sunflower. J. Applied Ecology 42, 863–872.
Peskin, N, D.A. Mortensen, B.P. Jones, and M.R. Booher. 2005. Grass-selective herbicides improve diversity of sites infested with Japanese stiltgrass. Ecological Restoration 23, 1–2.
Hilgenfeld, K.L., A.R. Martin, D.A. Mortensen, and S.C. Mason. 2004. Weed management in a glyphosate resistant soybean system: weed species shifts (Glycine max). Weed Technology. 18:284–291.
Mortensen, D.A., L. Bastiaans and M. Sattin. 2000. The role of ecology in developing weed management systems: an outlook. Weed Research 40:49–62.