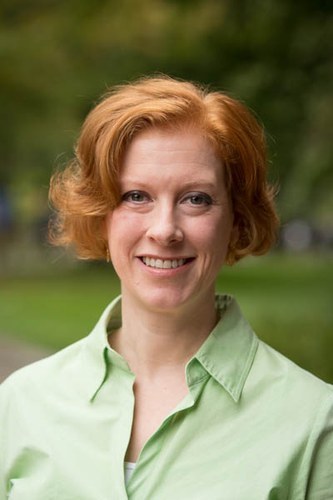 Kathy

Kelley

,

Ph.D.
Professor of Horticultural Marketing and Business Management
Affiliate Appointment: Agribusiness Management, Department of Agricultural Economics, Sociology, and Education
6 Tyson Bldg.
University Park
,
PA
16802
Areas of Expertise
Alcoholic beverage trends
Wine consumer attitudes and behaviors
Produce and ethnic food marketing
Retail layout and design
Promotional strategies
Education
Ph.D., Simultaneously, Departments of Horticulture & Botany and Plant Pathology, Michigan State University, 2000
M.S., Horticulture, Michigan State University, 1997
B.S., Botany and Plant Pathology, Michigan State University, 1995
Cooperative Extension Educational Focus
As consumer demand changes and as competitive forces increase, it is crucial to inform stakeholders about strategies they should consider to best appeal to customers. The focus on my Extension program is to develop business and marketing educational resources (e.g., presentations, fact sheets, blog entries, and webinars) for wineries, tasting rooms and other agricultural producers and retailers.
The Penn State Wine and Grape Extension Team
I oversee the communication efforts for the Penn State Wine and Grape Extension team. We inform Pennsylvania wine industry members (e.g., grape growers, winemakers, winery tasting room personnel, wine tourism organizations) about research-based strategies that will enhance their individual businesses, as well as increase the overall presence of the industry in the Mid-Atlantic region.  Our team includes Extension Educators and Specialists from a number of disciplines: agricultural economics, entomology, enology, marketing, plant pathology, and viticulture.  
Wine Marketing Research & Extension Articles
Several blog posts have been published on Penn State's Wine & Grape U. blog site (http://psuwineandgrapes.wordpress.com). These posts emphasize some of the key findings from a research project, "Developing Wine Marketing Strategies for the Mid-Atlantic Region." This work is supported by the Federal-State Marketing Improvement Program [grant number 12-25-G-1512] from the U. S. Department of Agriculture's (USDA) Agricultural Marketing Service (AMS). Research goals are to help wineries and tasting room owners and operators better understand consumption and purchasing patterns, as well as identify marketing and social media tools Mid-Atlantic consumers prefer to use to connect with wineries.
Additional posts focus on marketing strategies customized for winery tasting rooms: Developing and enhancing cause marketing programs, tasting room sales techniques, interacting with and involving customers, providing an experience, and related. 
Wine Made Easy Fact Sheets, College of Agricultural Sciences, Pennsylvania State University.  
Kelley, K. and D. Gardner. 2015. Wine marketing: Getting wines into local restaurants. http://extension.psu.edu/food/enology/wine-production/wine-made-easy-fact-sheets/wine-marketing
Teaching Responsibilities
HORT/AGMB 455. Retail Horticulture Business Management (3 credits). The nature, operation, and management of retail garden centers, winery tasting rooms, and independent food retailers.  Overview of retail marketing principles and practices as they pertain to horticultural retail businesses.  
HORT 410W. Issues in Landscape Contracting (3 credits).  The goal of this course is to provide students with a perspective on business management, regulatory, and environmental issues impacting the landscape contracting profession.  
Current Research Focus
I conduct consumer and market research to learn what wine label information appeals to wine consumers, their preferences for bottle sizes and container materials, and what events and tasting room activities are likely to encourage consumers to visit.  Data are collected from consumers using a variety of survey methods.  Information is then shared with industry members to help them understand consumer attitudes and behaviors.
Refereed Publications Since 2014
Kelley, K. M., Bruwer, J., Zelinskie, J., Gardner, D., Govindasamy, R., Hyde, J., & Rickard, B. (2019).  Wine consumers' willingness to adopt environmentally friendly packaging practices at tasting rooms: An ECHAID analysis. British Food Journal, 122(1), 309-327. https://doi.org/10.1108/BFJ-04-2019-0229
Yue, C., Govindasamy, R., & Kelley, K. M. (2019). Mid-Atlantic wine tourism consumer preference: An econometric approach. International Journal of Wine Business Research, 31(3), 326-343.
Bruwer, J., Cohen, J., & Kelley, K. M. (2019). Wine involvement interaction with dining group dynamics, group composition and consumption behavioral aspects in USA restaurants. International Journal of Wine Business Research, 31(1): 12-28.
Govindasamy, R., Arumugam, S., Zhuang, J., Kelley, K. M., & Vellangany, I. (2018). Cluster analysis of wine market segmentation – A consumer-based study in the Mid-Atlantic USA. Economic Affairs, 63(1), 151-157.
Kelley, K. M., Bruwer, J., Zelinskie, J., Gardner, D., Govindasamy, R., Hyde, J., & Rickard, B. (2018). Travel Group Member Type Effects in Wine Tourism: An ECHAID Segmentation. Tourism Recreation Research. http://doi.org/10.1080/02508281.2018.1541578. 
Gardner, D., Kelley, K. M., & Miller, A. (2018). Assessing the educational needs of the Pennsylvania wine industry. Journal of Extension, 56(2). http://www.joe.org/joe/2018february/rb5.php.
Miller, A., Kelley, K. M., Gardner, D. M., Govindasamy, R., Hyde, J., Rickard, B., & Storchmann, K. (2018). Assisting Mid-Atlantic wine industry stakeholders in developing consumer-centric marketing strategies: Internet survey results. Journal of Extension, 56(1). http://www.joe.org/joe/2018february/rb5.php.
Govindasamy, R., Kelley, K. M., & Arumugam, S. (2017). Hayride participation in the Mid-Atlantic states: A logistic approach. Economic Affairs, 62(2), 1-7.
Govindasamy, R., Kelley, K. M., & Simon, J. E. (2017). Ethnic greens and herbs. Journal of American Society of Farm Managers and Rural Appraisers, 43 - 55.
Sciarappa, W., Simon, J., Govindasamy, R., van Vranken, R., Mangan, F., Kelley, K. M., McAvoy, G., Wu, Q., Byrnes, D., Ayeni, A., Zang, S., Komar, S., Dager, E., Arumugam, S., Nitzsche, P., Reichert, W., Schilling, B., & Park, C. (2016). Asian crop overview: Consumer preference and cultivar growth on the east coast of the United States. HortScience, 51(11), 1344-1350.
Centenari, M., Kelley, K. M., Hed, B., Miller, A., & Patel-Campillo, A. (2016). Assessing growers' challenges and need to improve wine-grape production in Pennsylvania. Journal of Extension, 54(3). http://www.joe.org/joe/2016june/rb6.php.
Kelley, K. M., Primrose, R., Crassweller, R., Hayes, J., & Marini, R. (2015). Consumer peach preferences and purchasing behavior: A mixed methods study. Journal of the Science of Food and Agriculture, 96(7), 2451-2461.
Bruwer, J., & Kelley, K. M. (2015). Service performance quality evaluation and satisfaction in a USA Wine festivalscape: Buying behavioural effects. International Journal of Event and Festival Management, 6(1), 18-38. http://dx.doi.org/10.1108/ijefm-04-2014-0009.
Kelley, K. M., Hyde, J., & Bruwer, J. (2015). U.S. wine consumer preferences for bottle characteristics, back label extrinsic cues and wine composition: A conjoint analysis. Asia Pacific Journal of Marketing and Logistics, 27(4), 516-534. http://dx.doi.org/10.1108/apjml-09-2014-0140.
Kelley, K. M., Hyde, J., & Bruwer, J. (2015). Usage rate segmentation: Enriching the U.S. wine market profile. International Journal of Wine Research, 7, 49-61.
Govindasamy, R., & Kelley, K. M. (2014). Agritourism consumers' participation in wine tasting events. International Journal of Wine Business Research, 26(2), 120-138. http://dx.doi.org/10.1108/ijwbr-04-2013-0011. ISBN/ISSN #/Case #/DOI #: 1751-1062