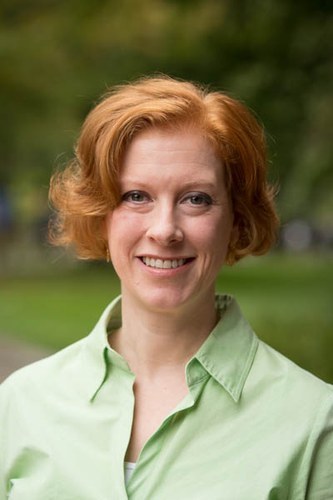 Kathy

Kelley

,

Ph.D.
Professor of Horticultural Marketing and Business Management
Affiliate Appointment: Department of Agricultural Economics, Sociology, and Education
7 Tyson Bldg.
University Park
,
PA
16802
Areas of Expertise
Alcoholic beverage trends
Wine consumer attitudes and behaviors
Produce and ethnic food marketing
Retail layout and design
Promotional strategies
Education
Ph.D., Simultaneously, Departments of Horticulture & Botany and Plant Pathology, Michigan State University, 2000
M.S., Horticulture, Michigan State University, 1997
B.S., Botany and Plant Pathology, Michigan State University, 1995
Cooperative Extension Educational Focus
As consumer demand changes and as competitive forces increase, it is crucial to inform stakeholders about strategies they should consider to best appeal to customers. The focus of my Extension program is to develop business and marketing educational resources (e.g., presentations, fact sheets, blog entries, and webinars) for wineries, tasting rooms, and other agricultural producers and retailers.
The Penn State Wine and Grape Extension Team
Together, we inform Pennsylvania wine industry members (e.g., grape growers, winemakers, winery tasting room personnel, wine tourism organizations) about research-based strategies that will enhance their individual businesses, as well as increase the overall presence of the industry in the Mid-Atlantic region.  Our team includes Extension Educators and Specialists from a number of disciplines: agricultural economics, entomology, enology, marketing, plant pathology, and viticulture.  
Wine Marketing Research & Extension Articles
Several articles have been published on Penn State's Extension's Grape and Wine Production, Business Management and Marketing Website. Articles focus on developing and enhancing cause marketing programs, tasting room sales techniques, interacting with and involving customers, providing an experience, and related. 
Teaching Responsibilities
HORT/AGMB 455. Retail Horticulture Business Management (3 credits). The nature, operation, and management of retail garden centers, winery tasting rooms, and independent food retailers.  Overview of retail marketing principles and practices as they pertain to horticultural retail businesses.  
HORT 410W. Issues in Landscape Contracting (3 credits).  The goal of this course is to provide students with a perspective on business management, regulatory, and environmental issues impacting the landscape contracting profession.  
Current Research Focus
I conduct consumer and market research to learn what wine label information appeals to wine consumers, their preferences for bottle sizes and container materials, and what events and tasting room activities are likely to encourage consumers to visit.  Data are collected from consumers using a variety of survey methods.  Information is then shared with industry members to help them understand consumer attitudes and behaviors.
Refereed Publications Since 2018
Govindasamy, R., Ayeni, A., Kelley, K. M., Simon, J., Sciarappa, W., van Vranken, R., Nitzsche, P., Schilling, B., Komar, S., Arumugam, S. 2022. Ethnic crop consumption and marketing in the Eastern United States: Trends and prospects.

 

Mediterranean Agricultural Sciences, 35

(3), 155-165.

Kelley, K. M., Todd, M., Hopfer, H., Centinari, M. 2021. Identifying wine consumers interested in environmentally sustainable production practices. International Journal of Wine Business Research. https://doi.org/10.1108/IJWBR-01-2021-0003
Todd, M.J., Kelley, K.M., and Hopfer, H. 2021. USA Mid-Atlantic consumer preferences for front label attributes for local wine. Beverages 7(22):1-16. https://doi.org/10.3390/beverages7020022
Kelley, K. J. Bruwer, J., Zelinskie, D. Gardner, R. Govindasamy, J. Hyde, and B. Rickard. 2019. Wine consumers' willingness to adopt environmentally friendly packaging practices at tasting rooms: An ECHAID analysis. British Food Journal 122(1):309-327. DOI: 10.1108/BFJ-04-2019-0229
Yue, C., R. Govindasamy, and K.M. Kelley. 2019. Mid-Atlantic wine tourism consumer preference: An econometric approach. International Journal of Wine Business Research 31(3):326-343. DOI: 10.1108/IJWBR-03-2018-0011
Bruwer, J., J. Cohen, and K.M. Kelley. 2019. Wine involvement interaction with dining group dynamics, group composition and consumption behavioral aspects in USA restaurants. International Journal of Wine Business Research 31(1):12-28. DOI: 10.1108/IJWBR-06-2018-0027
Kelley, K., J. Bruwer, J., Zelinskie, D. Gardner, R. Govindasamy, J. Hyde, and B. Rickard. 2018. Travel group member type effects in wine tourism: An ECHAID segmentation. Tourism and Recreation Research 44(1):54-65.DOI: 10.1080/02508281.2018.1541578 
Gardner, D.M., K.M. Kelley, and A. Miller. 2018. Assessing the educational needs of the Pennsylvania wine industry.  Journal of Extension 56(2): https://www.joe.org/joe/2018april/rb6.php
Govindasamy, R., S. Arumugam, J. Zhuang, K.M. Kelley, and I. Vellangany. 2018. Cluster analysis of wine market segmentation – A consumer based study in the Mid-Atlantic USA. Economic Affairs, 63(1):151-157. 
Miller, A., K.M. Kelley, D.M. Gardner, R. Govindasamy, J. Hyde, B. Rickard, and K. Storchmann. 2018. Assisting Mid-Atlantic wine industry stakeholders in developing consumer-centric marketing strategies: Internet survey results. Journal of Extension 56(1): https://www.joe.org/joe/2018february/rb5.php