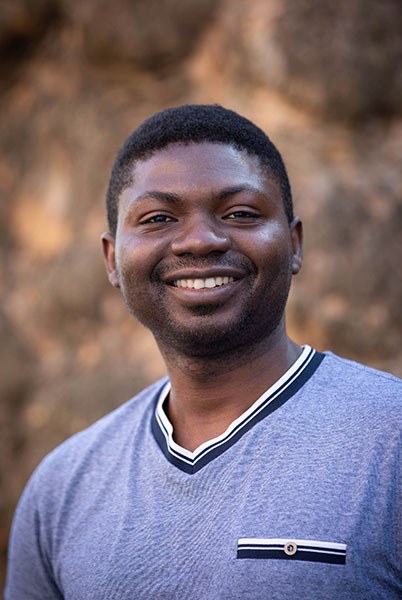 Louis
Bengyella, Ph.D.
Assistant Research Professor
Commercial Turfgrass Diagnostic Lab Head
208 Tyson Building
University Park
,
PA
16802
Areas of Expertise
Hemp Production Sciences
Plant Pathogen Interactions
Fungal Secretomics
Plant Proteomics
Turfgrass Pest Diagnostics
Education
Ph.D. in Biotechnology, University of Burdwan, West Bengal, India, April 2014
BSc & MSc in Biochemistry, The University of Yaoundé I, Yaoundé, Cameroon, 2001-2007
Current Focus
My laboratory offers advanced commercial testing services for turfgrass pathogens via classical cultural, microscopic, and molecular methods (PCR, RT-PCR, qPCR, ELISA, etc.,), and pesticide resistance and susceptibility testing of invasive pathogens. Our services support homeowners, golf course superintendents, and all turfgrass stakeholders. My research interests include (1) molecular epidemiology, plant-microbe interactions of fungi and viruses, (2) fungi secretome effector proteins and diagnostic tool development, and (3) characterization of newly reported plant pathogens of turfgrass and industrial hemp production.
Professional Background
Assistant Research Professor, The Pennsylvania State University, 2021-present
Senior Field Research and Development Manager, American Farms Consulting, 2019–2020.
Post-doctoral Research Associate, Washington State University, WA, 2018–2019.
Post-doctoral Fellow, Vaal University of Technology, South Africa, 2017–2018.
Senior Lecturer, University of Health and Allied Sciences, 2015–2016.
Post-doctoral Scholar, University of the Witwatersrand, South Africa, 2014–2015.
PH.D. Research Scholar, The Burdwan University, West Bengal, India, 2010 – 2014.
MSc. Graduate Research Assistant, The University of Yaoundé I, Cameroon 2001–2007.
Honors and Awards
African-German Network of Excellence, Alexander von Humboldt Foundation (AvH)-TWAS, 2016
The World Academy of Sciences (TWAS) and DBT, Government of India, 2010 – 2014.
Roger Pelle Fellowship Grant, 2007 and 2009.